Crater
---
︎Video game
︎Immersive 3D environment with 1st person character able to trigger events
︎Unity 3D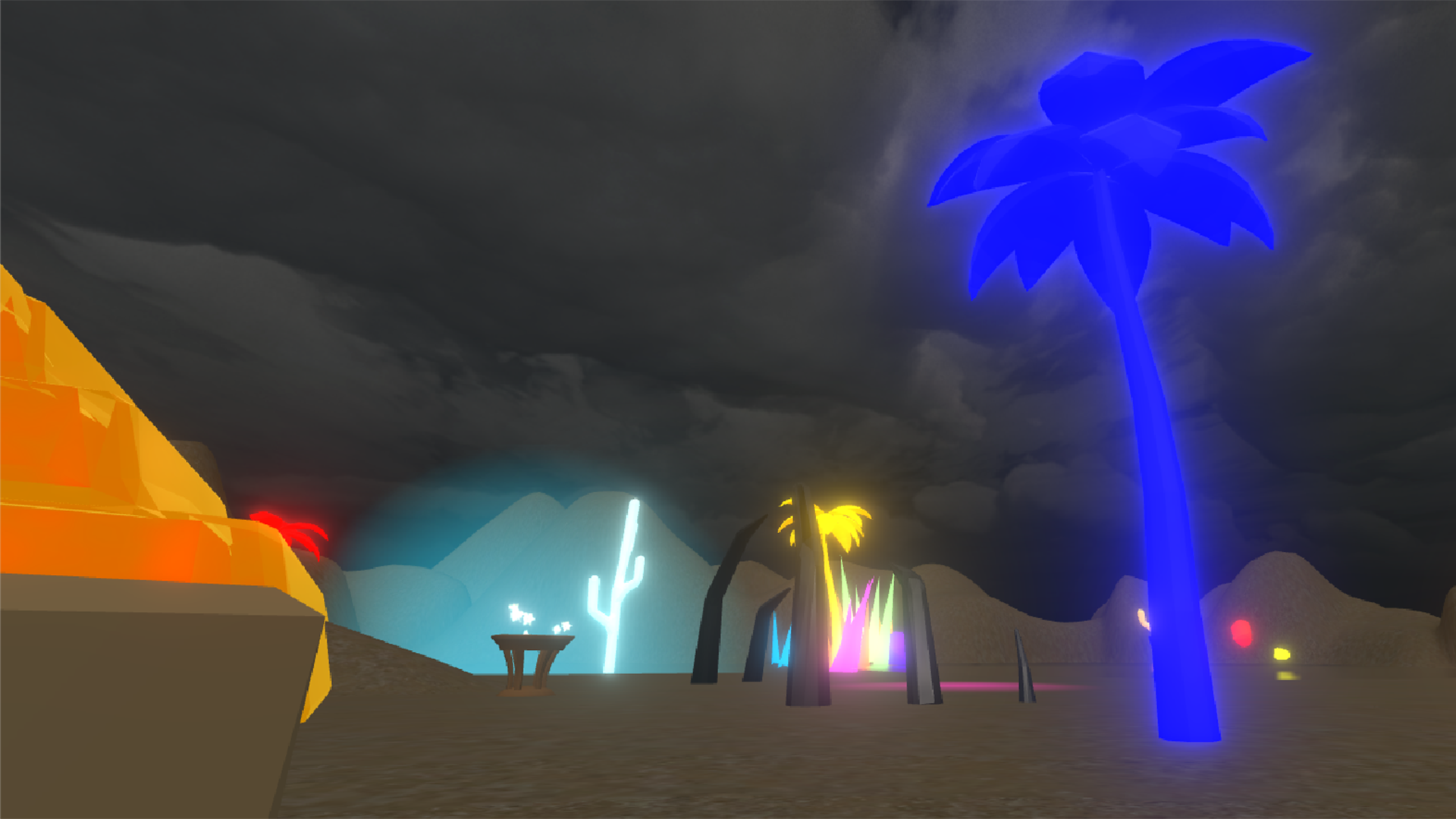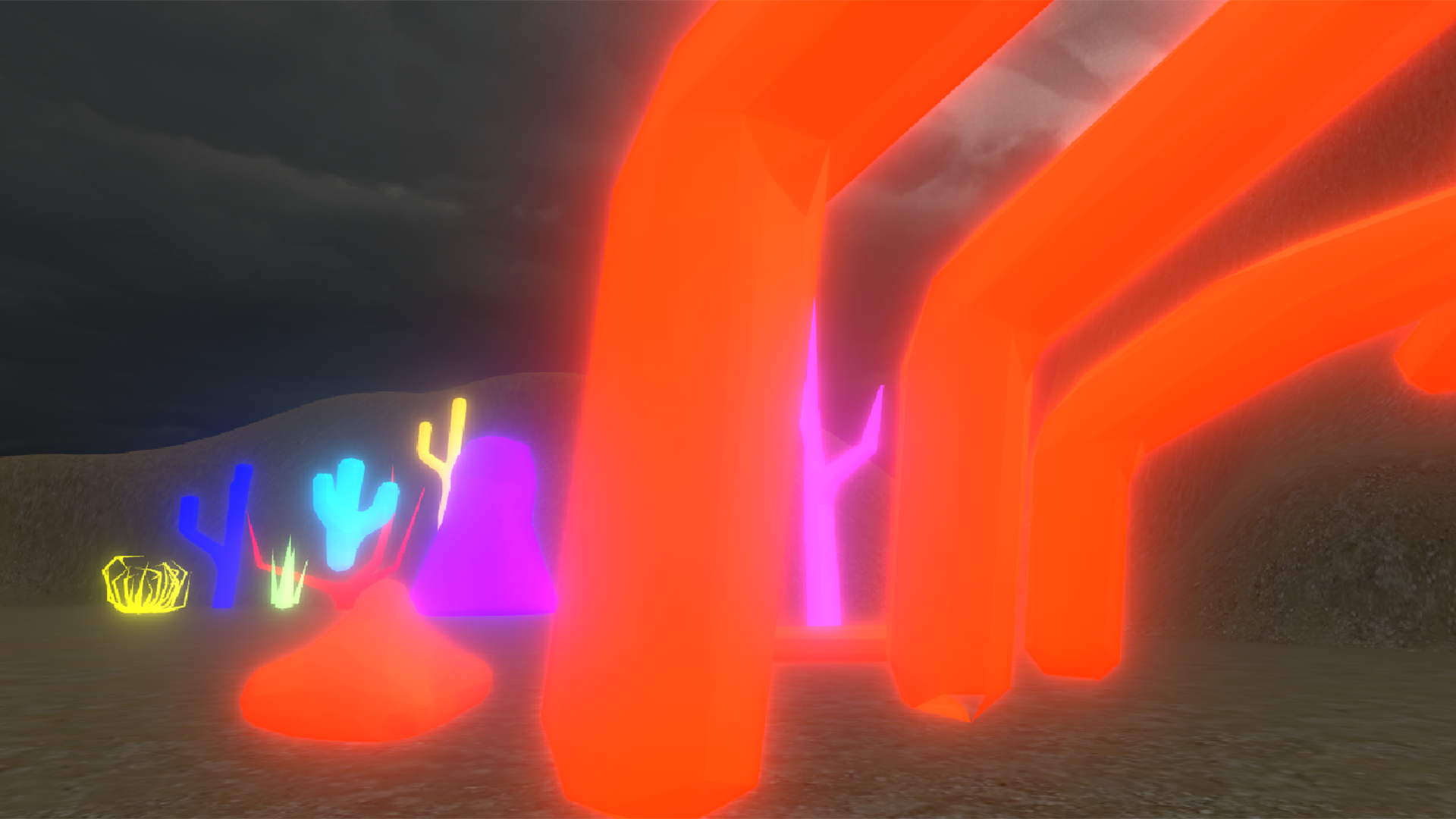 When
discussing
his film First Man (2018), director Damien Chazelle had learnt that after landing on the moon, Lance Armstrong spent 13 minutes in front of a crater and no one knows what he did then. He found this very intriguing and wanted to include it in the movie.
Inspired by the soundtrack of this particular scene, I imagined this mesmerising crater.
This was also created in reaction to the Klip collective
exhibition
in the Desert Botanical Garden in Arizona. Was it necessary to add lights, immersive sounds and projection mapping in order to attract visitors? Nature didn't seem to be enough. Instead, this Unity landscape, full of emissive and colourful cactuses, is meant to remain digital.
December 2018