Watched films
---
︎ Data visualisation poster (100x177.5cm)
︎ Overview of a collection of watched films through an abstract information design
︎Adobe Illustrator, Processing sketch, print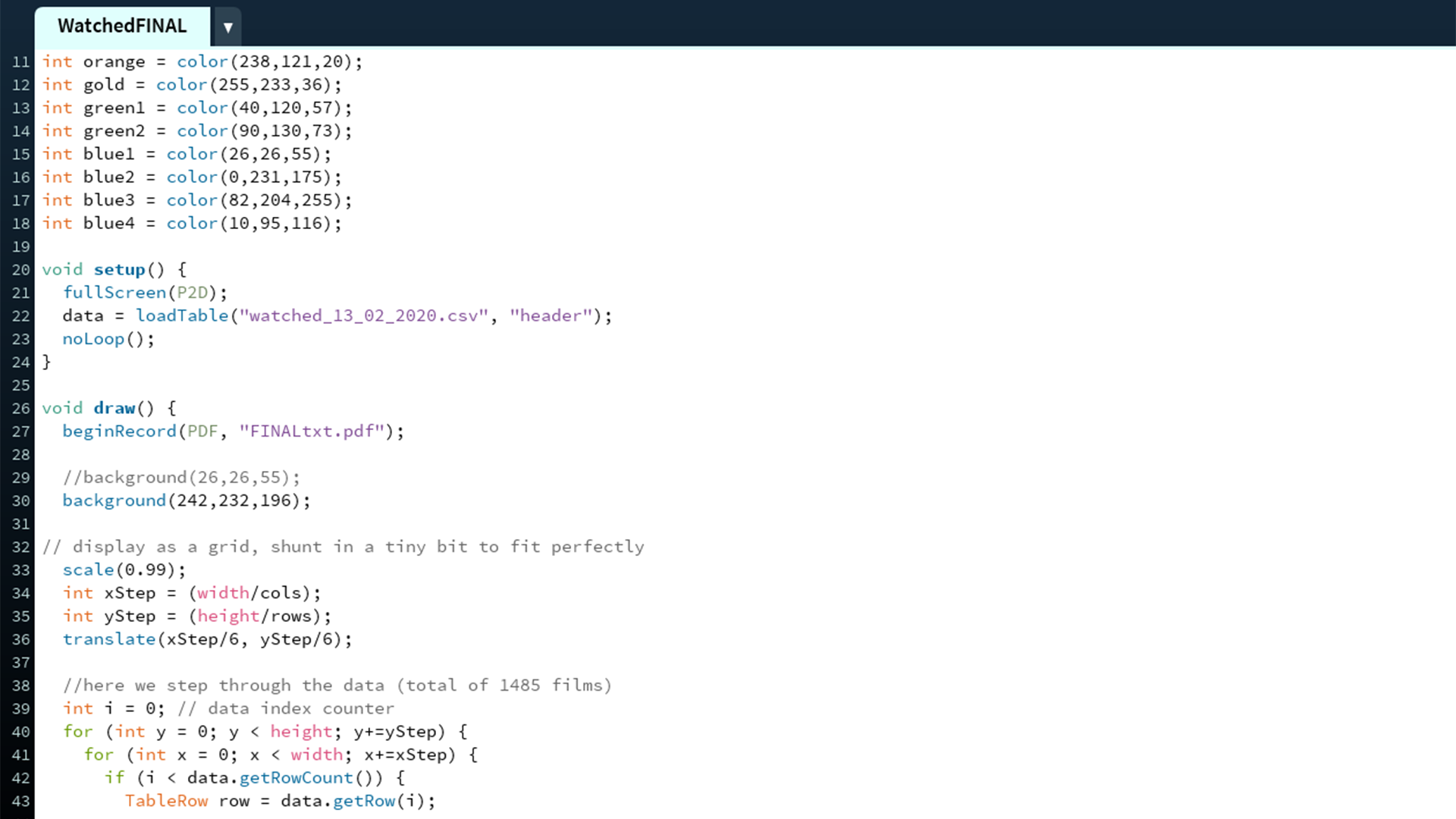 This is a self-portrait constructed with personal data around all the movies I had watched (a total of 1485 films by February 1st 2020).
The film units each tell the story of a memory about a place, a time, a person, a desire, an emotion... where emptiness is equally important as the rest.
Very much inspired by Giorgia Lupi and Stephanie Posavec's project Dear Data, I also wanted to challenge the impersonality that data communicates.

January 2020